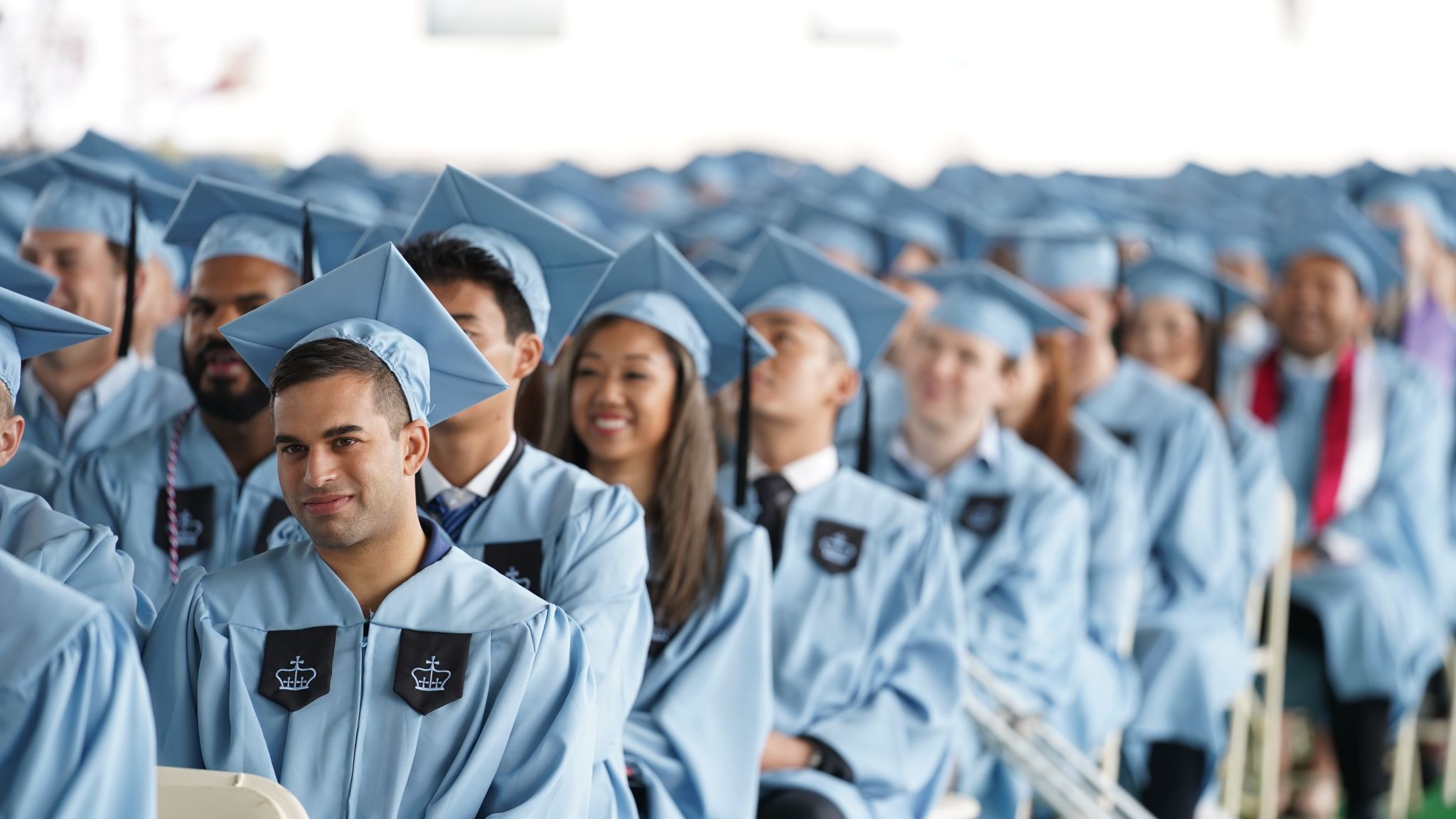 During Commencement Week, each school hosts its own Ceremony — for the Business School this is the Recognition Ceremony — to individually recognize graduates for their successful completion of requirements. This event will feature a notable speaker along with remarks from various members of the CBS community. 
Full-Time MBA Recognition Ceremony 
Sunday, May 14, 2023 
8:00 a.m. - 10:15 a.m. 
South Lawn, Morningside Campus  
In addition to the Business School Recognition ceremony, students are encouraged to participate in the Columbia University Commencement ceremony, which is a centuries-old tradition in which the University President grants degrees en masse to graduating students from all schools, colleges, and affiliated institutions. During this ceremony, other remarkable members of the Columbia community are also recognized through the conferring of medals, awards, and honorary degrees. Please visit the Commencement website for updates and details regarding this year's ceremony. 
Columbia University Commencement Ceremony 
Wednesday, May 17, 2023 
10:30 a.m. - 12:30 p.m. 
Low Plaza and South Lawn, Morningside Campus, rain or shine 
Please note, the date of the Executive MBA Recognition Ceremony varies depending on the EMBA track, and ceremonies are held several times throughout the year. Regardless of the timing of your specific EMBA Recognition Ceremony, all graduating Columbia Business School students are invited to participate in the University Commencement ceremony. For questions regarding the EMBA Ceremony, please reach out to Brandon Kelly at [email protected]